About SKP
Your Alliance in PVC Sheet Development
Established in 1986, Shih-Kuen Plastics SKP is the leading PVC Sheet & Vinyl Film manufacturer in Taiwan. We specialize in flexible PVC sheeting offering a wide range of selection from clear PVC plastic sheet, textured vinyl sheets / PVC films to thick laminated PVC sheeting.

ISO9001, ISO14001, D&B & TÜV Certified Manufacturer

With over three decades experience solely in the vinyl industry, we have a team of sales, R&D and production crews delivering quality PVC sheet solutions and exporting service to the clients over 50 nations. In 2004, we completed SGS ISO9001 Quality Management to affirm our design and manufacture process with international standards. In 2019, we continued to take greater social responsibility with ISO 14001: 2015 Environmental Management Standard. Under systematic control, we utilize the resource and manage the waste more effectively.

Supplying safe and quality PVC sheet is our top priority. We use 100% virgin PVC resin to PVC plastic sheets are qualified with EN71 standards. While there is rising environmental and health concerns towards plastics goods, Shih-Kuen Plastics offers tailor made plastic sheets following safety standards namely REACH, RoHS, SVHS and Non-Phthalates.

Shih-Kuen Plastics SKP offers a wide range of flexible PVC plastic sheet solutions to meet your specific application requests:

(1) Clear Double-Polished PVC Plastic Sheets
(2) Textured Colored Vinyl PVC Sheeting
(3) Thick Laminated PVC Sheets & PVC Films
(4) Semi-Rigid PVC Sheets
Milestone
Found: October, 1986
Product: Flexible Polyvinyl Chloride PVC Sheet
Trading: TPEx 4305
Land Area: 346K Sq Ft
Plant Area: 196K Sq Ft
Year
Achievement

2019

Awarded ISO14001 Environmental Management System, Shih-Kuen Plastics is recognized with more effective natural resource performance and waste control.
Received Dun & Bradstreet (D&B) Supplier Certification to verify Business Registered Informaition.
2018
Implemented Rooftop Solar Panel to Utilize Factory Plant and Contribute to Energy Saving.
2017
Received TÜV Taiwantrade Supplier Verification to Affirm Company Operating Capacity.
Updated ISO 9001:2015 Certification.
2014
Converted Boiler System from Utilize Oil to Natural Gas, Aim to Reduce Carbon Footprint and Initiate Positive Green Engineering Practice.
2009
Replacing DEHP, Shih-Kuen Plastics Adapted REACH and RoHS-Compliance Plasticizer, DINP (Diisononyl phthalate), to Offer Higher Quality and Safer Plastic Material.
2005
Introduced Semi-Rigid Calander Plastic Sheet Machine - Broadening Plastic Sheet Selectin and Business Scale to Meet Customers' Needs.
Raised Capital to TWD 550.14 Millions.
2004
Approved ISO9001 Certification in PVC Sheeting Manufacturing and Designing.
2002
New Plant Began outputting, Expanding Overall Capacity and Business Scale.
Company Net Capitals Updated to NTD 465 Millions.
2000
Installed the First Reflective Sheet Machine in Taiwan, Increasing Applications and Product Values.
Shih-Kuen Plastics Traded Publicly with The Approval from The Futures and Securities Bureau of the Ministry of Finance in September.
1998
Launching Semi-Rigid PVC Sheet, offering clients with versatile material solutions.
With Capital Surplus Transfers, the Company's Capital raised to NTD 357 Millions.
1996
Expanded Factory with New Plant Located Next to the Original Plant, and Offering Super Clear PVC Sheet Grade.
The Premium Crystal Finish with the Highest Gloss Enhanced Value of Plastic Sheet Material.
With Cash Injection and Continuing Purchasing Machinery to Boost PVC Sheet Production Capacity, Company's Capital Increased to TWD 240 Millions.
1993
Business Capitals Increased to NTD 60 Million.
1990
Implements Second PVC Calender Machines in Respond to the Growing Demands.
1987
Installed the First PVC Calender Machine and Started Production of Plastic Sheets.
1986
Shih-Kuen Plastics Established in Ma-Dou District, Tainan with Startup Capital of NT $18 Million.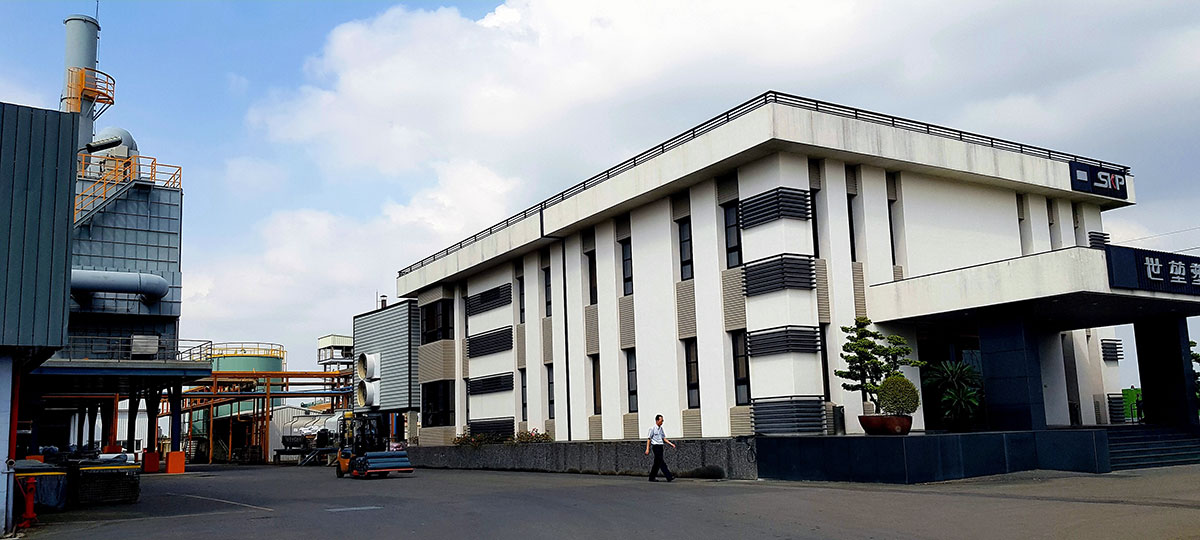 Certification

About SKP

Product Overview

---

Learn how flexible PVC sheets is the desirable waterproof material for your next applications.

---

---